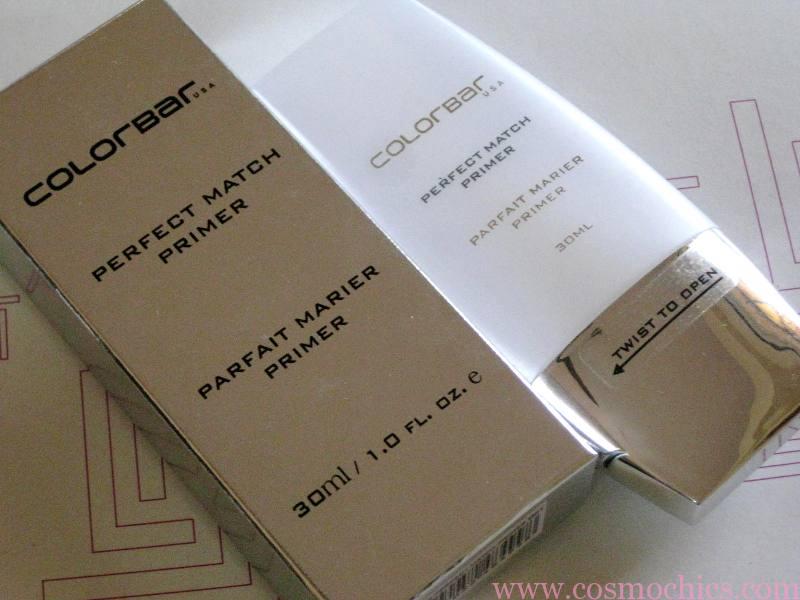 There are a lot of tricks that a face primer can do. It can even out the skin, make the surface of the skin smooth, control oil for the oily skinned and can moisturize the skin of a dry skinned depending upon the variant we use. The top favourite reason to use a primer is that it ensures that your makeup stays longer!
We also get color correcting primers formulized specially to even out the dull complexion, redness etc.
There might be a confusion about which product should we use first? I usually apply my moisturizer first, and then followed by a primer, concealer and foundation.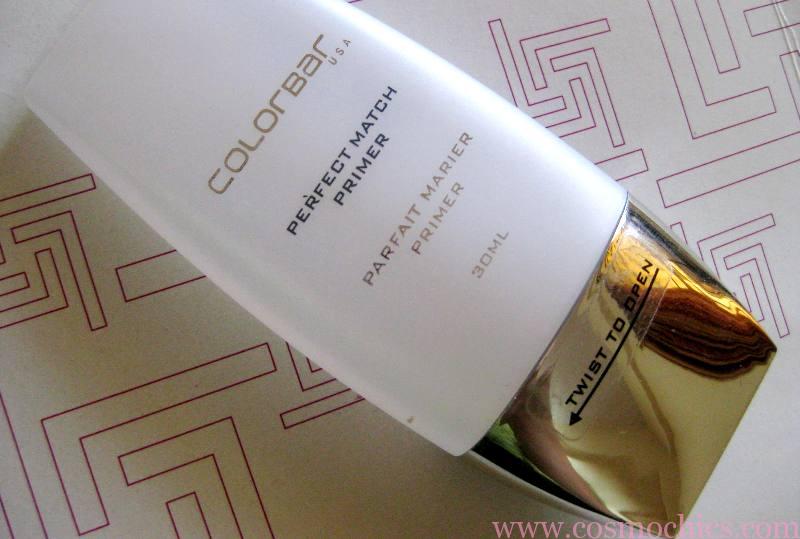 WHAT THE PRODUCT CLAIMS- this satin touch oil-free primer masks fine lies and uneven skin texture making skin marvelously soft and smooth.
DIRECTIONS FOR USE- Dab on a little all over the face for smooth surface or use before foundation for perfect complexion and lasting effect.
MY SKIN TYPE: oily, sensitive
PRICE: RS. 825
QUANTITY: 30 ML
SHELF LIFE: 3 YRS
INGREDIENTS: SEE PIC BELOW
 MY EXPERIENCE WITH COLORBAR PERFECT MATCH PRIMER
Colorbar perfect match primer is packed in a white plastic flat tube with a silver twist cap which is tight enough to keep the product intact. It came out clear, and indeed is lustrous and smooth like satin.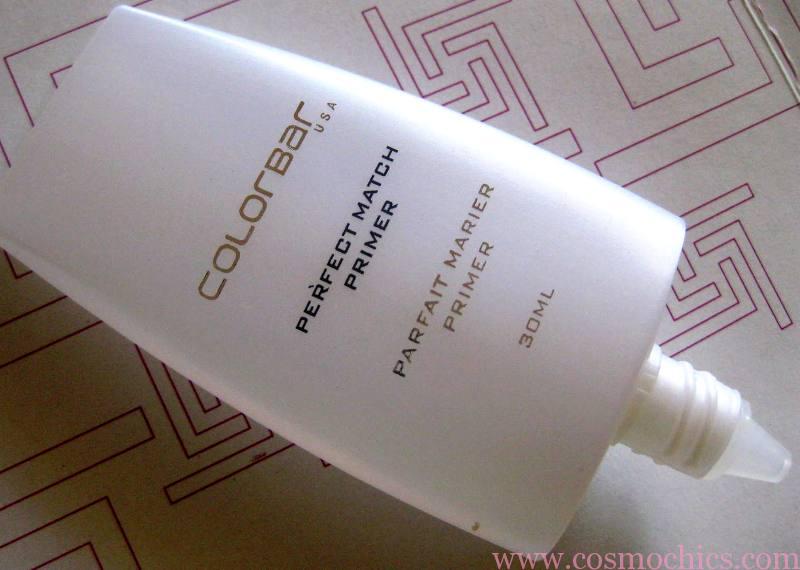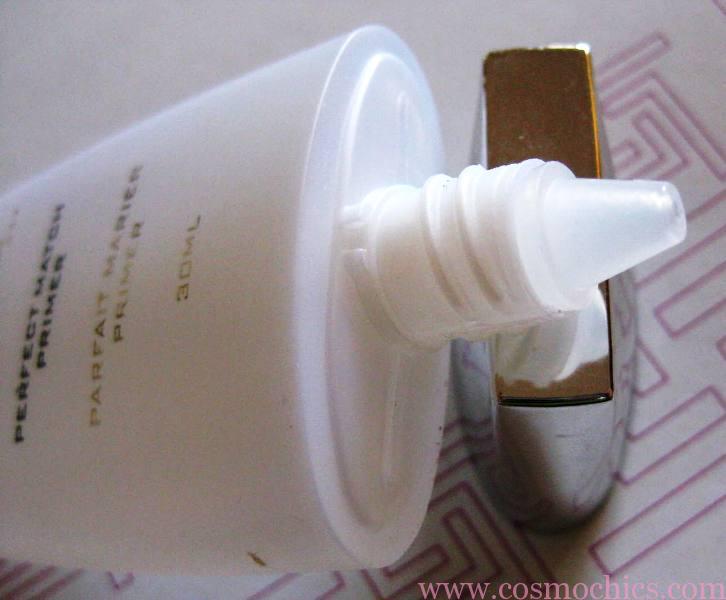 It blends easily and gives a slippery finish on face. It makes the face smooth and controls the oil secretion for some hours a fact I love about it wholeheartedly. Yes, it did minimize the size of the pores but just to a little extent. (It didn't make the pores disappear). It was also a huge hit during a wedding I attended recently where it made my foundation last much longer than the usual hours. I don't have fine lines on my face but you can see the results on my hands! I was quite impressed!
All in all, it's a primer which should be given a shot for sure!
SWATCHES ON MY HAND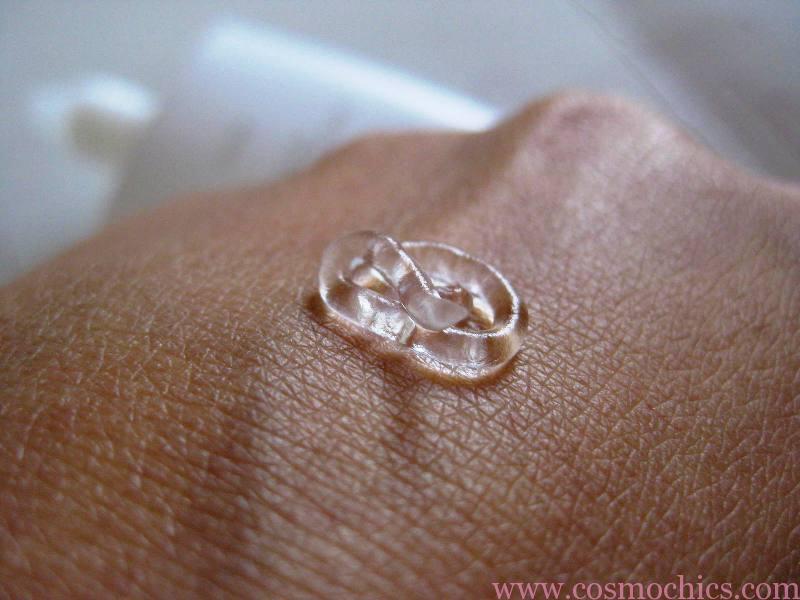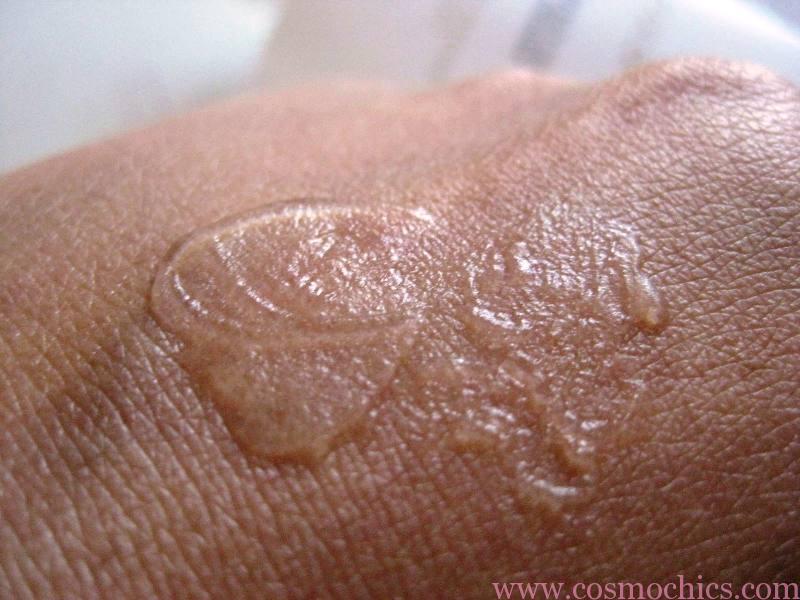 BEFORE THE PRIMER
AFTER THE PRIMER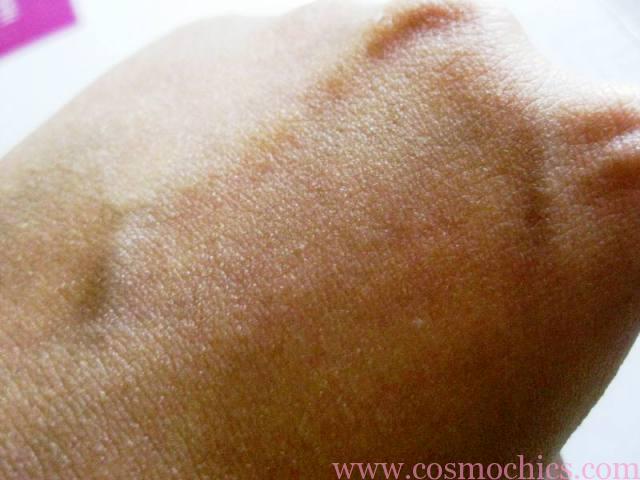 TURN ON: COLORBAR PERFECT MATCH PRIMER
1)    It didn't break me out.
2)    Kept my skin oil free for longer duration.
3)    Gave a smooth base for the foundation.
4)    Applying the primer on face resulted in a soft and smooth skin.
5)   It extended the wear of my foundation by 1 and a half  hours!

TURN OFF: COLORBAR PERFECT MATCH PRIMER
1)    High price.
2)    It's a silicone based primer and contain parabens.
COSMOCHICS RATING: 4.70/5
"INFO ON A SILVER PLATTER" – It is an oil free primer which comprises of all the qualities a primer should own. If you pursue to have a silky smooth skin and wishing for a fluid which can help your foundation last longer, then look no more as colorbar perfect match primer will grant all your wishes!  
WE LOVE TO HEAR FROM OUR READERS
HAVE YOU USED THIS PERFECT MATCH PRIMER BEFORE?