Christmas Carols, Rum Cake, Christmas candies, Christmas tree, whole lot of gifts and great food is all I can think of when it comes to Christmas…!!!
The festival is all about spreading love & joy and having a great time with family. This year we're in Beijing and trust me it's been really exciting so far, meeting new people and making new friends has been a new experience for me and my husband. The weekend has been amazing so far and our Christmas looks equally good as we have plans to have a good Christmas meal at the Beijing Duck Restaurant out here with few of our expat friends who are as close as family.
The weather is getting colder day by the day, so all I have been thinking of smart and warm outfit options which will be appropriate for the festivities. As you all I know that I have been spending majority of my time in exploring the various markets, so here's a sneak peek into some my latest purchases which I would be considering as my outfit options for Christmas Eve Dinner and the Christmas Day lunch.
OPTION 1:- Stripe Mini Skirt with a warm sweater paired with leggings and boots.
Yes this looks retro & stylish. Keeps me warm and yet gives a very chic look and feel. Can be easily considered as a day wear as well as a  casual party wear. The Skirt & Sweater both were a local purchase from the Beijing Zoo Market.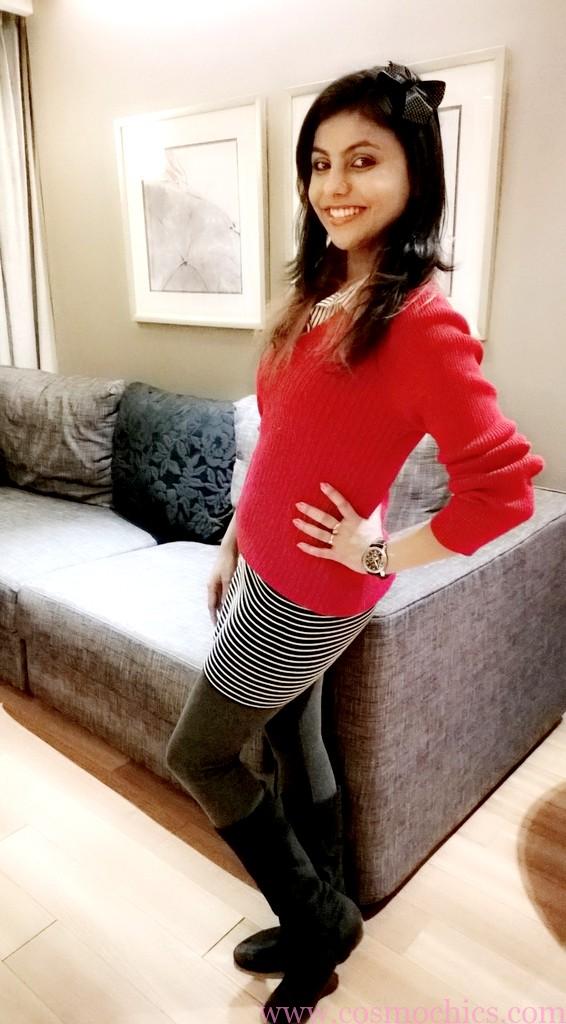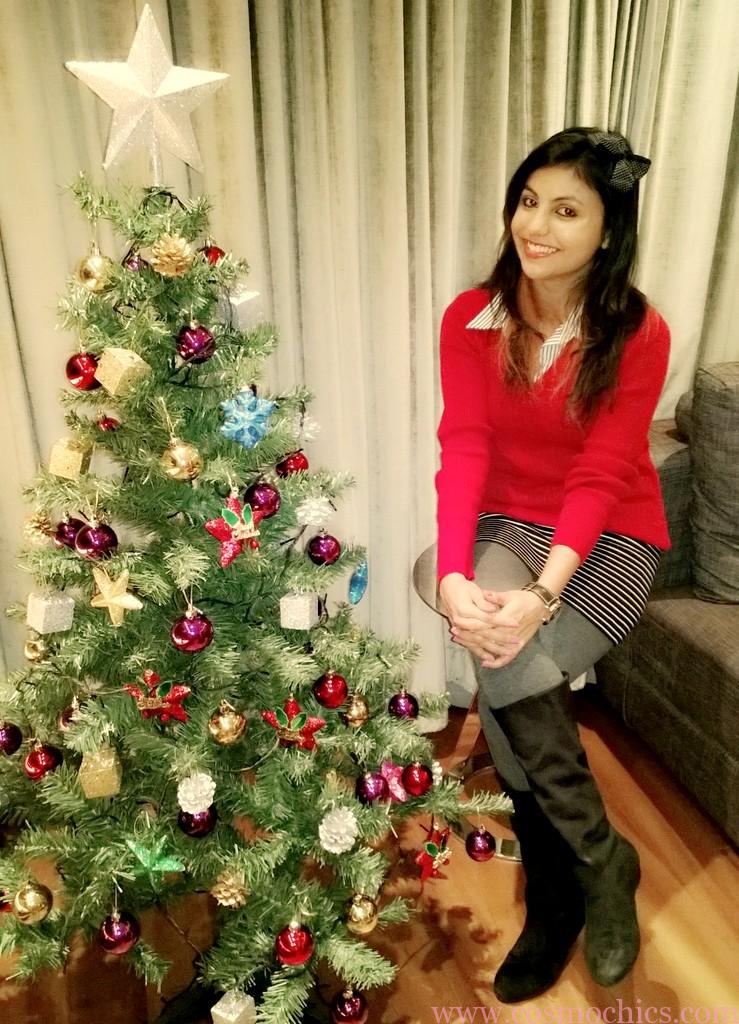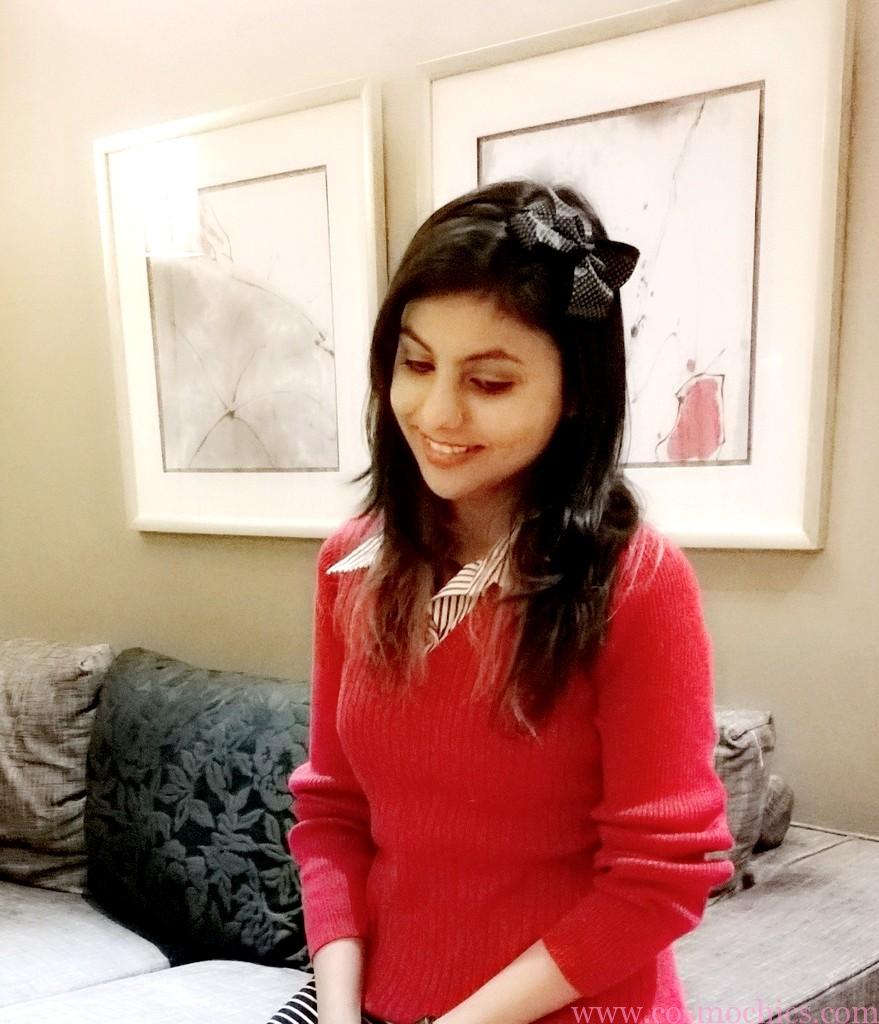 OPTION 2:- The little RED Dress paired with warm leggings and high heel boots.
I'm a Red person and it shows with the number of red dresses that I have in my wardrobe. This is the latest addition from the H&M store out here in Beijing purchased on a Christmas sale. This makes a perfect evening wear for your dinners and date nights. Will team with up with a nice warm coat while going outdoors. This is definitely going to be my first choice for the Christmas Eve Dinner.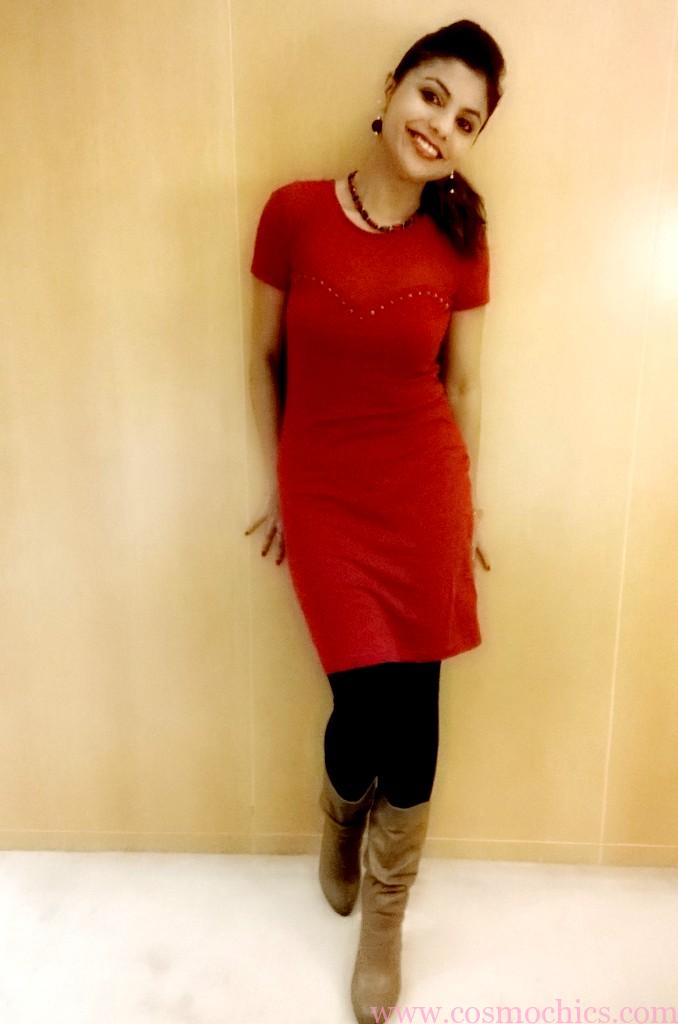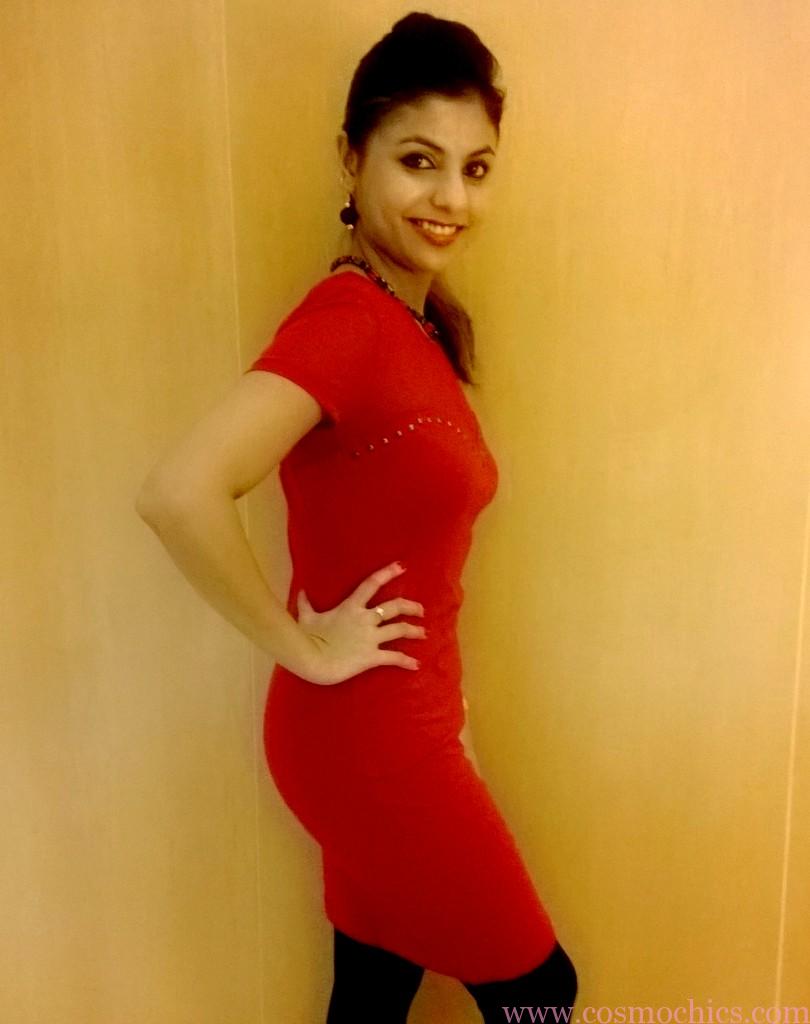 OPTION 3- The Naughty short skirt paired with warm leggings, sweaters and high heel boots.
Skirts can never go wrong. My husband is big time skirt fan and he got me this skirt and sweater as one of my many Xmas Gifts. I love the whole naughty and chic look of this skirt and the sweater is so soft, warm and snug. It's my favorite Christmas present, this is a great outfit option for casual parties or club nights.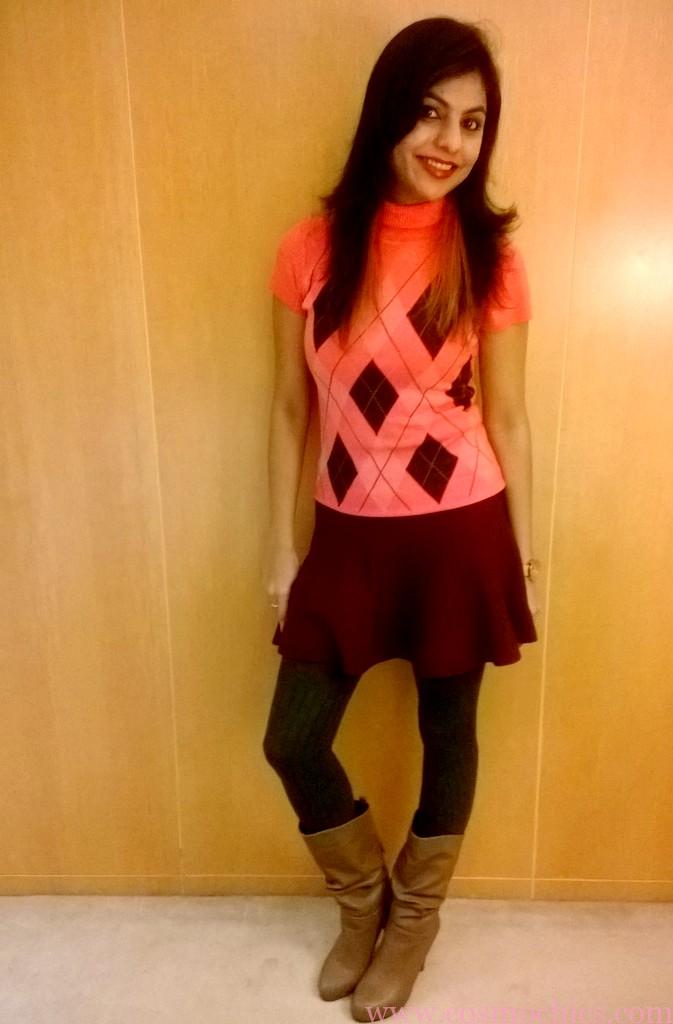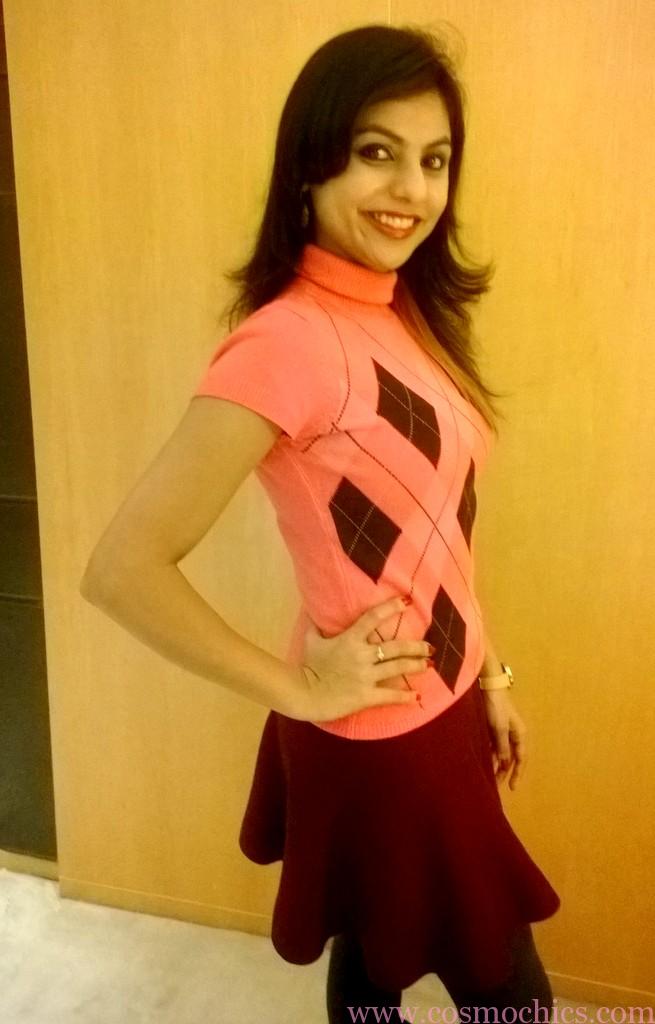 So this Christmas, keep yourself warm, snug and stylish….!!! Don't forget to accessorize your outfit with your beautiful smile ladies.
Wish you a Merry Christmas and A happy New year…!!!
WE WOULD LIKE TO HEAR FROM OUR READERS.
WHAT DO YOU LIKE ABOUT CHRISTMAS THE MOST?
Tags:
Beijing Shopping
,
Black Boots
,
Christmas Candies
,
Christmas Carols
,
Christmas in Beijing
,
Christmas outfits
,
Christmas Tree
,
Dresses for Christmas Parties
,
Go stylish this Festive Season
,
Happy Holidays
,
High heel Boots
,
Merry Christmas
,
Outfits for Festive season
,
Red Dress
,
Rum Cake
,
Short Mini Skirt with Sweater
,
Smart And Fashionable outfits for Christmas
,
Stripe Mini Skirt with a warm sweater paired with leggings and boots
,
stylish and warm outfits for Christmas
,
Stylish Christmas Outfits
,
Stylish options for Christmas
,
sweaters and high heel boots
,
The little RED Dress paired with warm leggings and high heel boots
,
The Naughty short skirt paired with warm leggings