Available in 8 different shades I brought home the shade fable pinkt resist anything cute…do we? No. So when I saw this little pot at the Colorbar counter I was compelled by its beauty but then somehow picked the Colorbar primer (Colorbar Perfect Match Primer: Review & Swatches), the SA at the counter asked me if i'd be interested in buying its Namesake,  which is also one of my favorite book of the same name, the first novel by Jhumpa Lahiri, I bought this tub "Pout in a pot"  .To my delight I also found that it has an applicator brush and a mirror inside!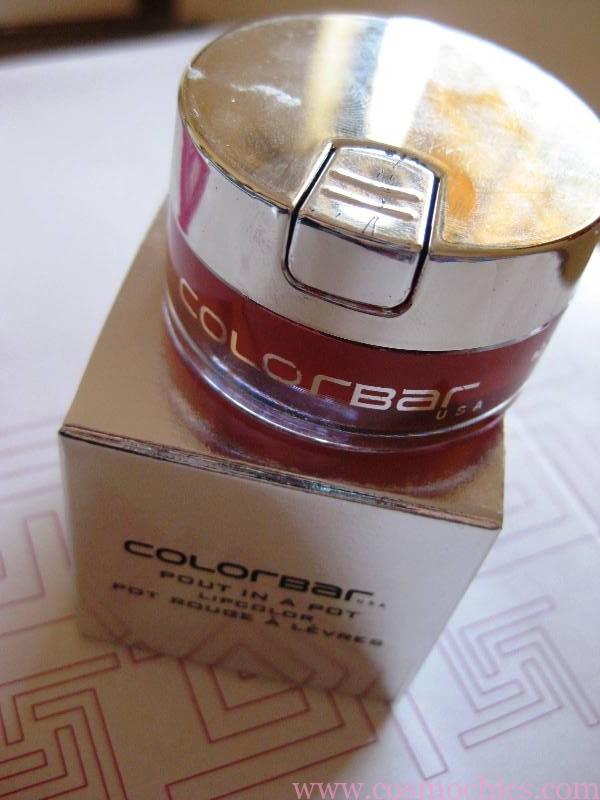 WHAT THE PRODUCT CLAIMS: ( As taken from the website)
A luscious range of lip colours Pout in a Pot for plump and gorgeous lips. A rich creamy lip colour is a must-have for the upcoming season. Pamper your pout with this attractively plumping lip color that stays color-true and gives lips beautiful, lustrous depth. Pout in a Pot is loaded with emollients to deeply nourish and moisturise your lips. It is a rich creamy formula that gives you shining hue in a single stroke. The lip colour has silky texture and luxurious finish and you don't need to apply lip gloss over it. Packed in an attractive transparent jar the lip colour is easy to carry in your bag. Moreover, the pot has a mirror and special applicator that makes it easy to use.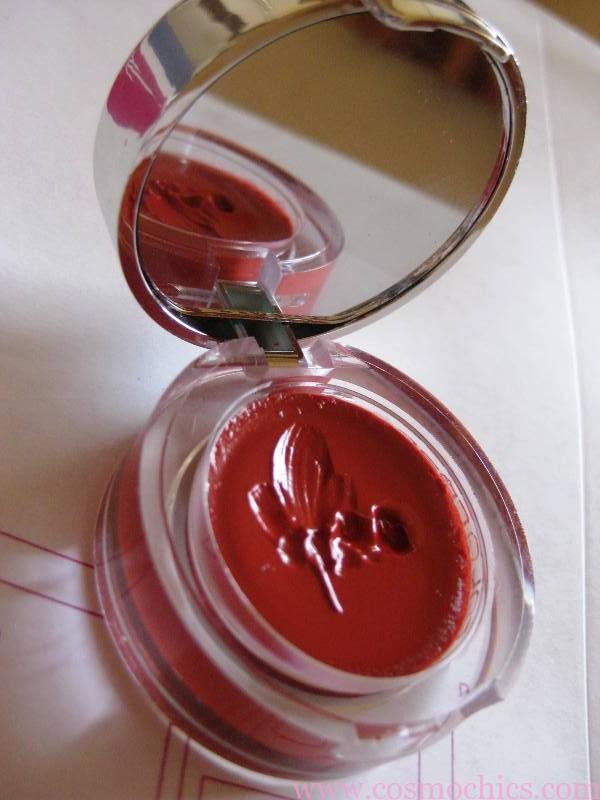 HOW TO APPLY: Line the lips with a suitable lip liner. Apply lip color with a lip brush on both upper and lower lips. To refresh and even out, press lips together. Using a lip brush gives a richer and more precise color application.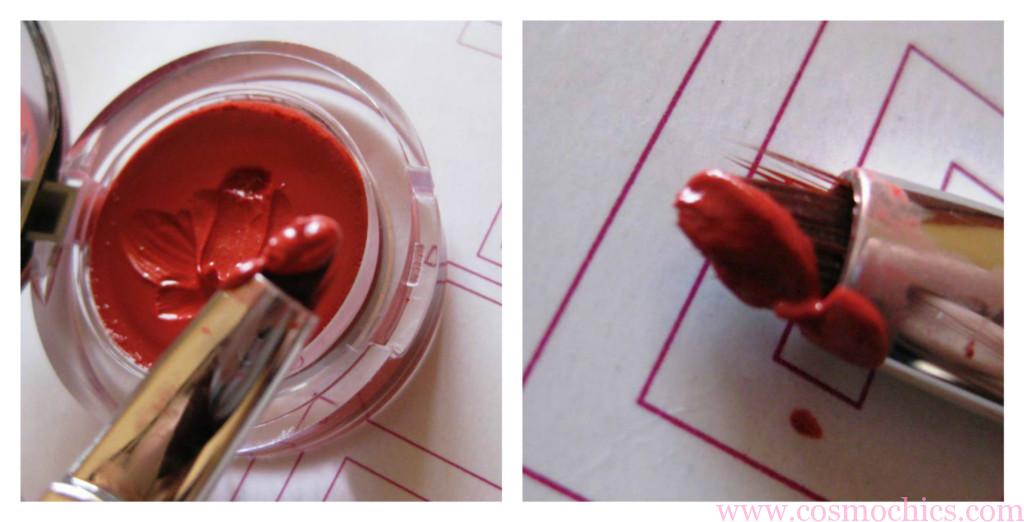 PRICE: Rs. 550
QUANTITY: 4 gm
SHELF LIFE: 3 Yrs.
INGREDIENTS: Refer to the pic below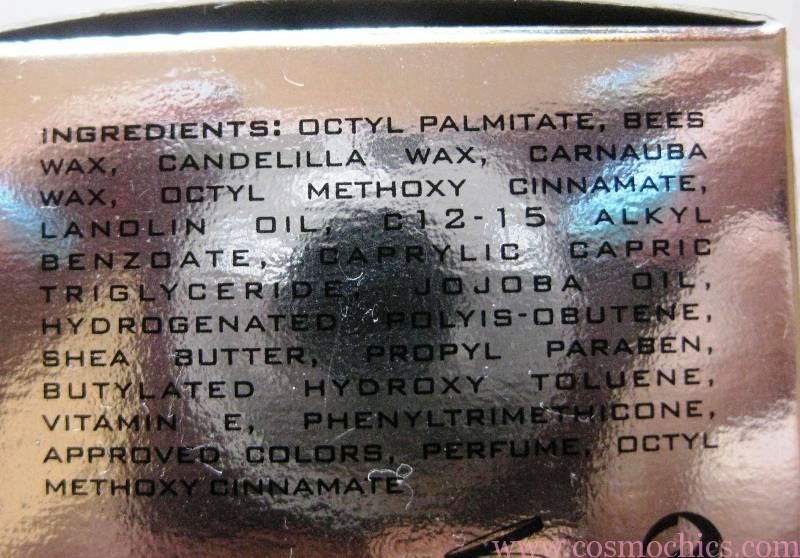 MY EXPERIENCE WITH THE COLORBAR POUT IN A POT LIPCOLOR
The colorbar pout in a pot is a round plastic tub with a silver cap. The cap stores the brush as well which can be pulled outside and be used. It stores a cute round mirror inside which comes handy while travelling. The mirror too is not just any mirror, it's a real good quality, big enough to use for makeup touch ups!
Fable pink is a nice coral shade which glides on my lips like a dream and gives exactly the effect I was looking for. The shade is extremely pigmented but doesn't bleed at all. The brush is small but helps in the application of the lip color effortlessly. The lip color is very creamy, moisturizing and stays put for hours! It stayed on my lips for 4 hours and survived light meals as well. Then it was like a soft coralish pink stain for another 1 hour! The formula is non-drying and didn't settle in fine lines. This particular shade is quite opaque and so ladies with pigmented lips would love it as the shade layers beautifully. ( Note- for super pigmented lips you need to conceal the lips first by applying a thin layer of foundation or use a nude lip liner before applying the lip color)
SWATCHES:-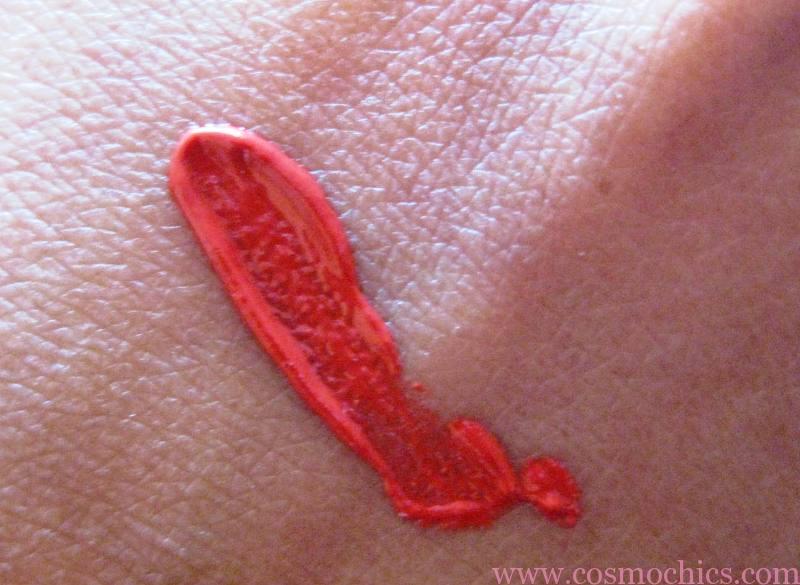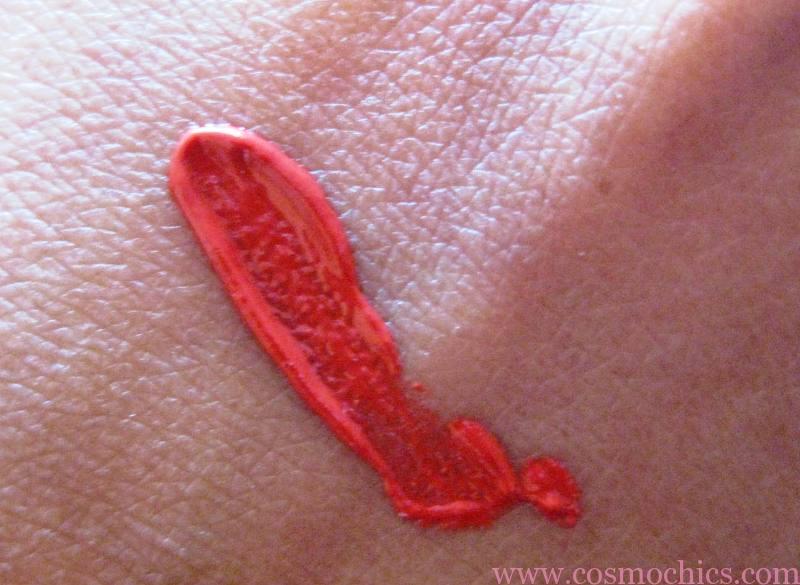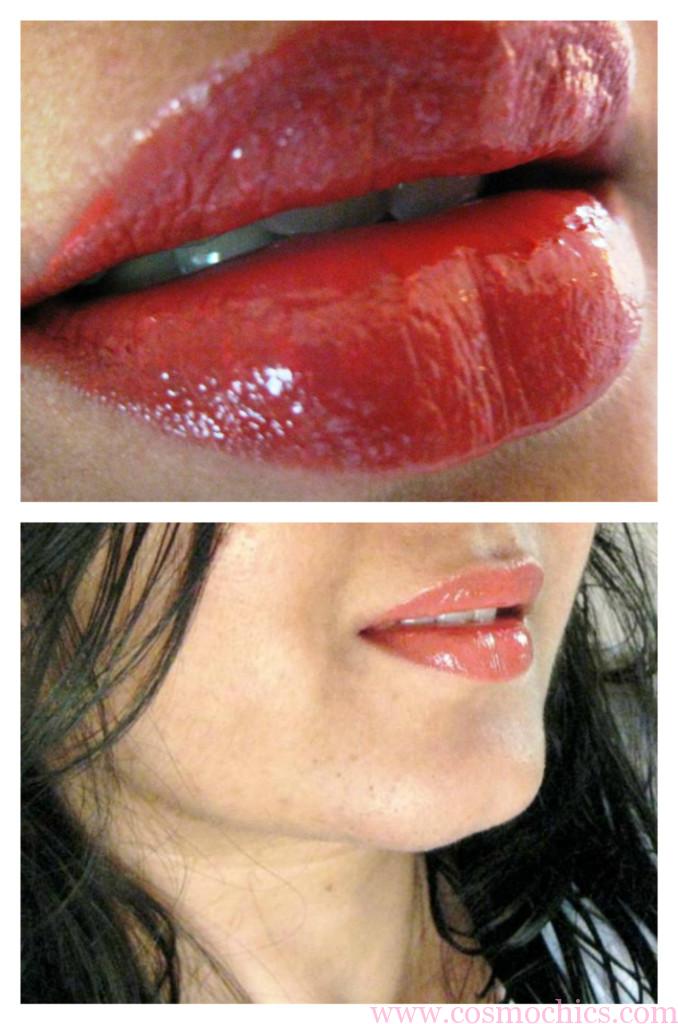 TURN ON: COLORBAR POUT IN A POT LIPCOLOR
1)    It is a very creamy and moisturizing formula.
2)    Comes with a mirror and an applicator.
3)    I liked the quantity provided…it will go a long way.
4)    Gives a little plum effect to the lips which I adore!
5)    It's non-sticky and non-drying.
6)    The staying power is amazing!
7)    It's highly pigmented.
TURN OFF: COLORBAR POUT IN A POT LIPCOLOR
1)    I am happy with the lip shade and everything but one thing that bothered me was the brush. The first time I wasn't able to take it out of the pack and got nervous as I really wanted to use it! Then my husband helped, where he literally took it out by a screw driver ( lol). But now it's okay and comes out like a charm. Maybe the issue was with this particular packaging. But still check the brush before buying…it shouldn't be too tight!
COSMOCHICS RATING: 4.80/5 (I just love it)
"INFO ON A SILVER PLATTER" – Yet another spectacular launch by Colorbar. The striking features of the pot and lovely shade selection makes the Colorbar "pout in a pot" an essential buy.
WE LOVE TO HEAR FROM OUR READERS
HAVE YOU TRIED THE COLORBAR POUT IN A POT LIPCOLOR YET?