Hello all the lovely ladies!!! Hope this Christmas you had loads of fun with your family and friends!
Christmas is such a cheerful festival, I still remember during my school days we use to wait for this time of the year as after celebrating Christmas at school, which always ended by a lovely play performed by our SFC school teachers, we were entitled for a long winter vocations! " Its about holidays you see

"So it almost doubled the happiness of the festival each year! I miss my good old school days.
No matter where I am, I can feel the Christmas spirit and cheer in the air! It's such a positive time where everybody wakes up to beautiful gifts to open and meet our loved ones. We cook delicious, scrumptious food & invite others over Christmas dinner, drink wine and even go shopping for new dresses.
Though Santa is believed as a mythical figure but somewhere deep down in all of our hearts we believe in him. We adults secretly wish for that diamond ring we saw during one of our window shopping tour or as a kid we wish for that one "wish" to come true. It's not only the children but the craze is with the adults too! No matter how old we grow, the child in us never dies! Each year we celebrate Christmas in a different way. We are either with our family singing carols or with friends dancing to that fast beat! This year too we shopped a lot, enjoyed different delicacies at amazing restaurants, travelled to places, bought gifts for relatives and did lot more…..
You don't believe us? Here are the pics …. So enjoy and do tell us how you celebrated Christmas!
Decorated Christmas trees !!!
Gifts we all wish for

      ( in the pic below is Cosmochics Contributor Annette AKA Anna)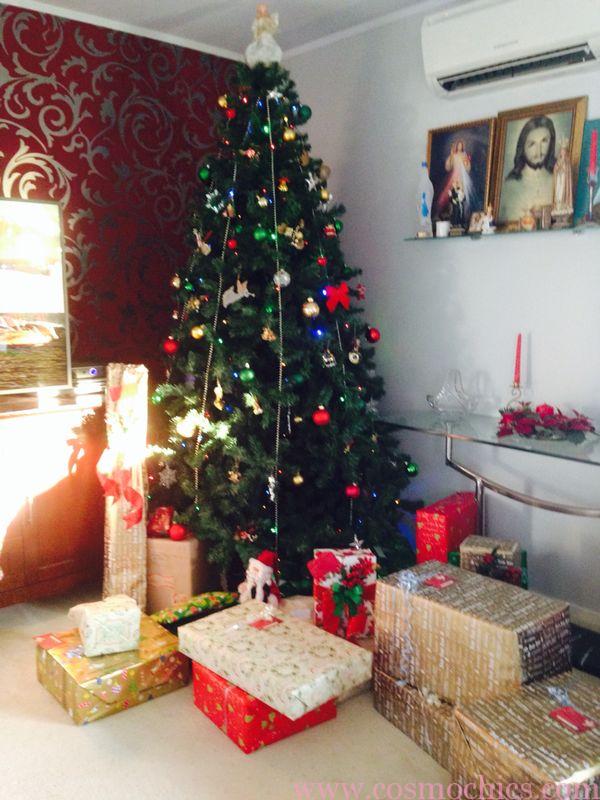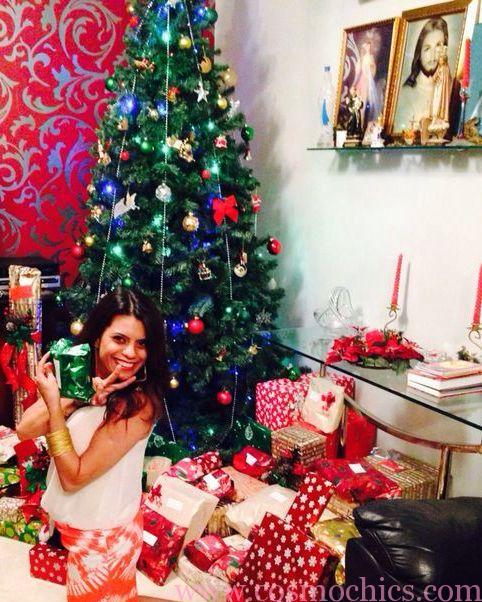 How cute is this tree full of Teddies!!!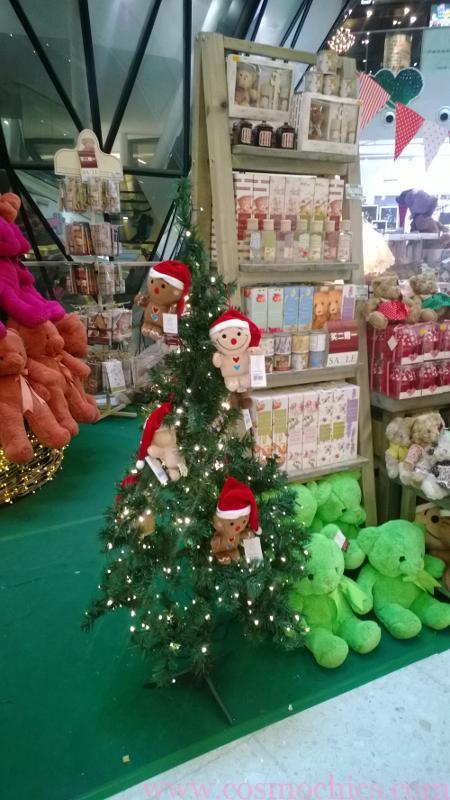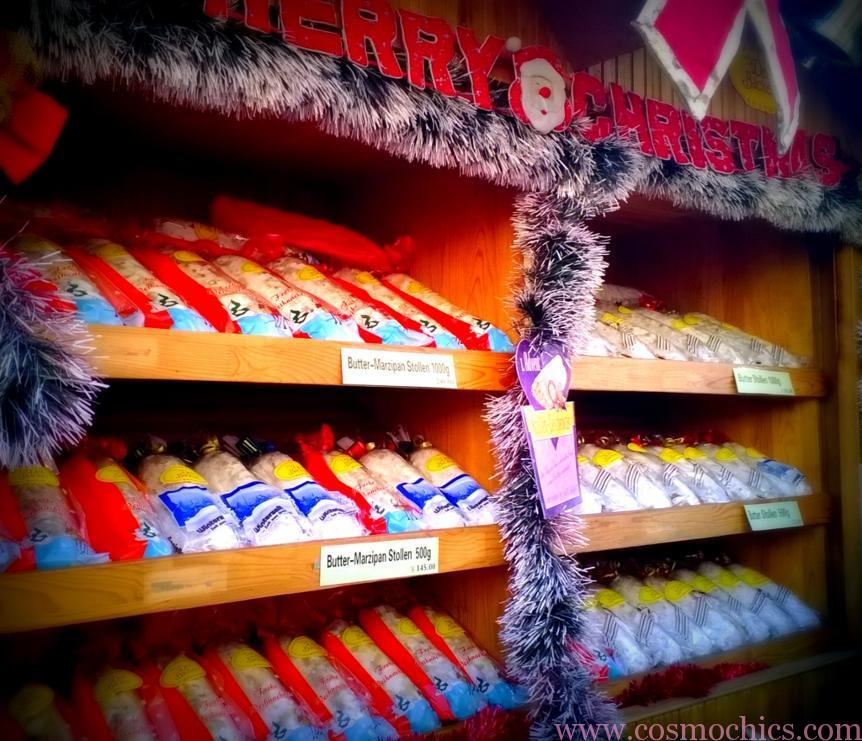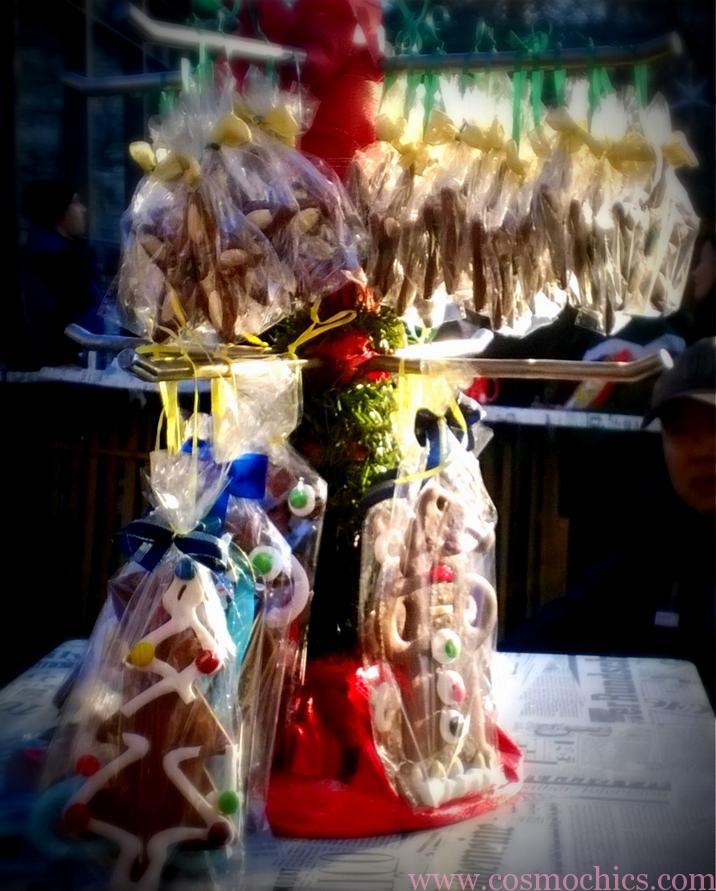 Santa on the Sleigh!!!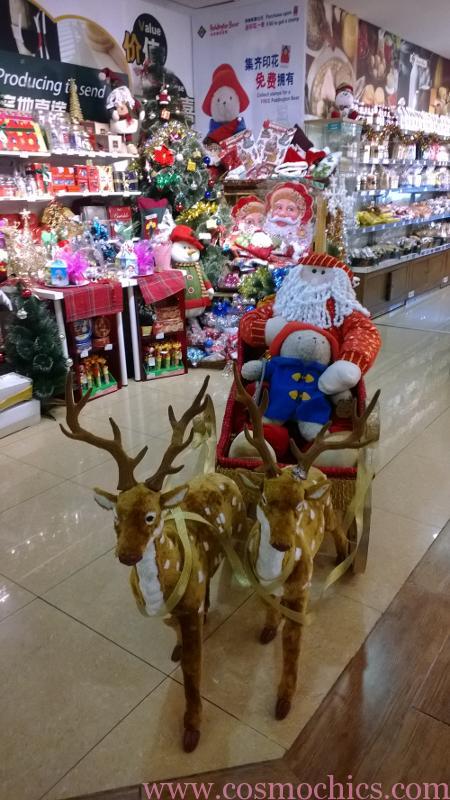 Food…..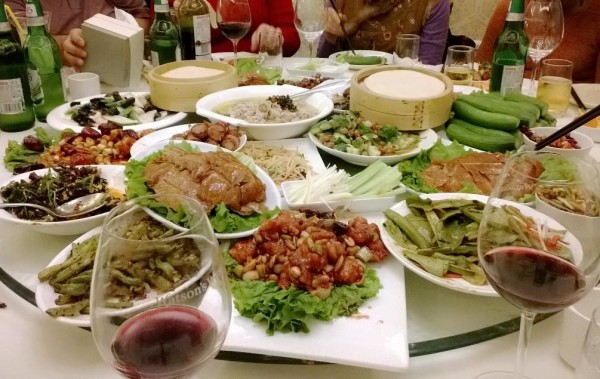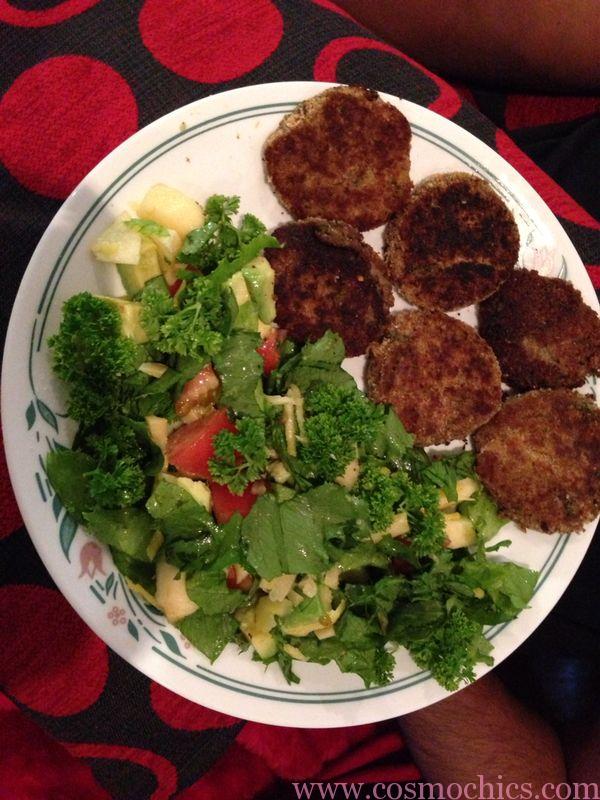 Arunima's Christmas Nail Art!

  Isn't it Awesome !!!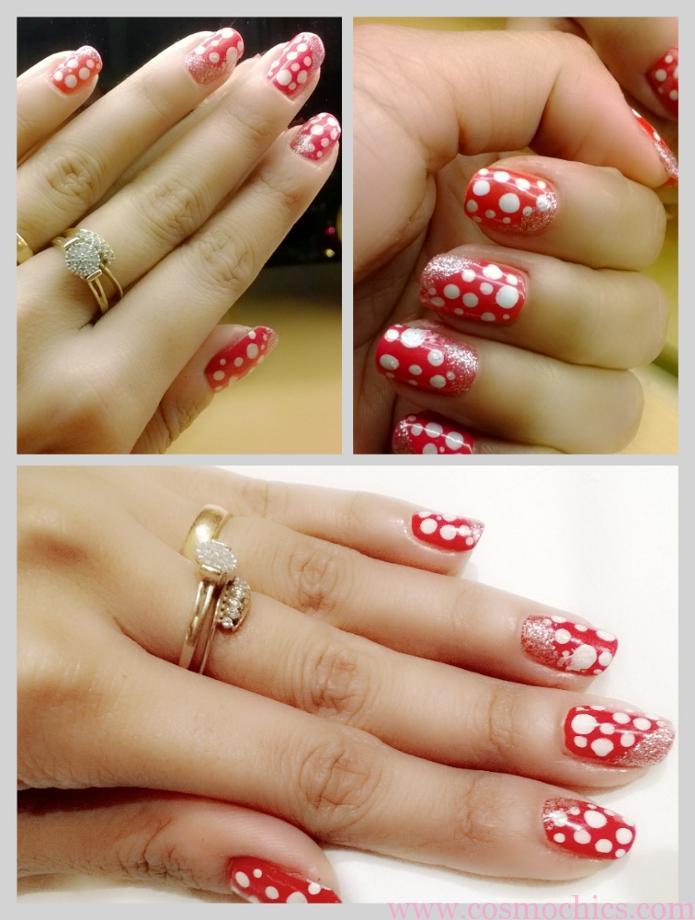 Gifts!!!! gifts!!!! giftsssss…..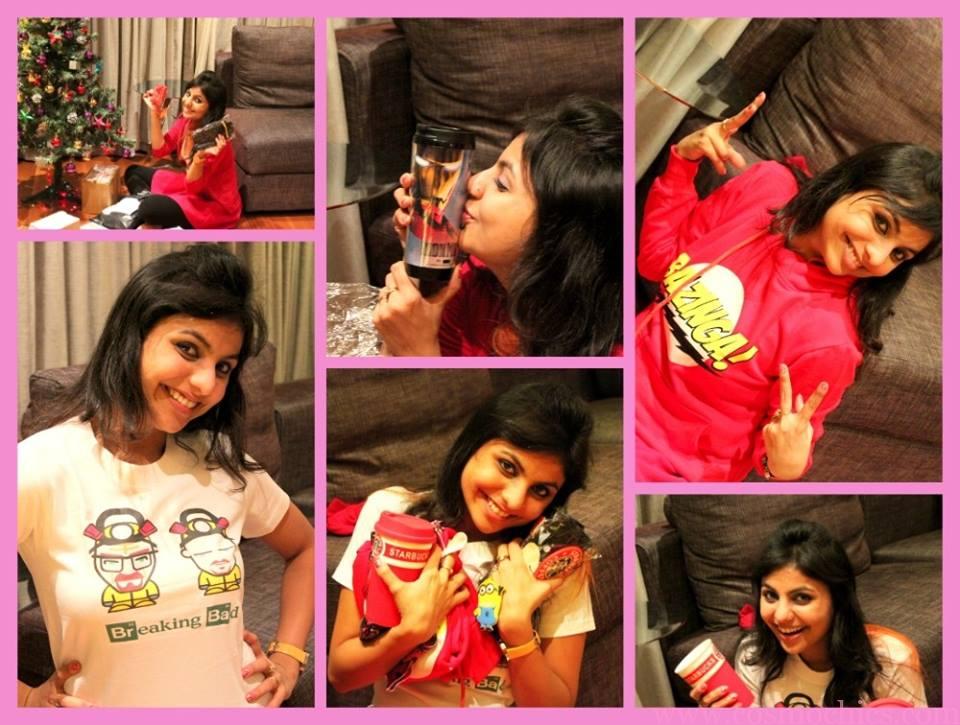 Arunima-
I have been feeling the Christmas cheer around here in Beijing for almost a month now, as they bring in the festivities early. But yes our Christmas Eve & Christmas Day was really special and nice. This was our first Christmas away from home and family, but thankfully we have a very close  group of friends out here and we call them our Beijing Family.
So Christmas with the Beijing Family was super awesome and fun, we had Dinner at The Beijing Duck Restaurant, and after that our whole group of 15 people went out Carolling in the neighborhood at the other bars & restaurants. It was so much fun and we all enjoyed spreading the Christmas cheer with so many people. The night didn't end there, I came back home and to my pleasant surprise I saw so many gifts waiting for me under the Christmas Tree. Santa was kind and gracious this year and we got a lot of presents

So that was my Christmas, I hope you guys had an amazing day too…!!! Merry Christmas & Happy New Year..!!!
WE LOVE TO HEAR FROM OUR READERS
HOW DID YOU CELEBRATE YOUR CHRISTMAS EVE?